The Federal Government has lauded Sahara Group and Korea Electric Power Corporation (KEPCO) for the unfolding transformation of Egbin Power Plc, the nation's largest power generation utility.
The Minister of Power, Works and Housing, Mr. Babatunde Fashola, and the Director-General, Bureau of Public Enterprises (BPE), Mr. Benjamin Dikki, in separate speeches at the weekend, commended the post privatization achievements of Egbin's new owners at a meeting to flag off the dispatch of additional 220mw from the Egbin Power Plant to Lagos.
After conducting an on-the-site inspection of the plant, Fashola noted that the change at the plant was impressive considering its dismal state and decades of improper maintenance after it was commissioned over 30 years ago.
"When the plant was built over 30 years ago for lower a population, it lacked maintenance and complete overhaul. These have led to only one or two units working while other units were either not working at all or partially working. Today, due to Sahara's Investment in the plant, we are back to the six turbines that are working with 1320 MW ready for evacuation," he said.
Recalling that he represented the Federal Government in handing over Egbin to the investors two years ago, Dikki, the BPE DG, said, "I know the state in which Egbin was when we handed it over. One plant was down for over 10 years and it is that plant that we are having back and commissioning today."
Dikki said, "I want to congratulate the investors in Egbin for being a flagship, a shining example of what privatisation is meant to achieve. Moving from less than 400MW to 1,320MW in less than two years is no mean achievement, given the fact that no component is manufactured locally. "This is a shining example that we want every privatisation candidate to emulate."
Chairman, Egbin Power Plc, Mr. Kola Adesina said that prior to the privatisation of the plant in November 2013, Egbin's average generation capacity was 300MW due to the dismal state of its six units, adding that at its lowest point; only one of the six units was operational.
He said, "Post-acquisition, we are already witnessing some significant achievements, particularly, the plant's current sustained 1,110MW generation capacity that is responsible for over 25 per cent of power supply in the nation. From the outset, we had just one desire: Let there be light. In spite of numerous challenges, all we could see was a Nigeria that has the capacity to harness its amazing potential though a robust and sustainable power sector. This vision has yielded ongoing initiatives, investments and innovations which have restored Egbin to its installed capacity of 1,320MW."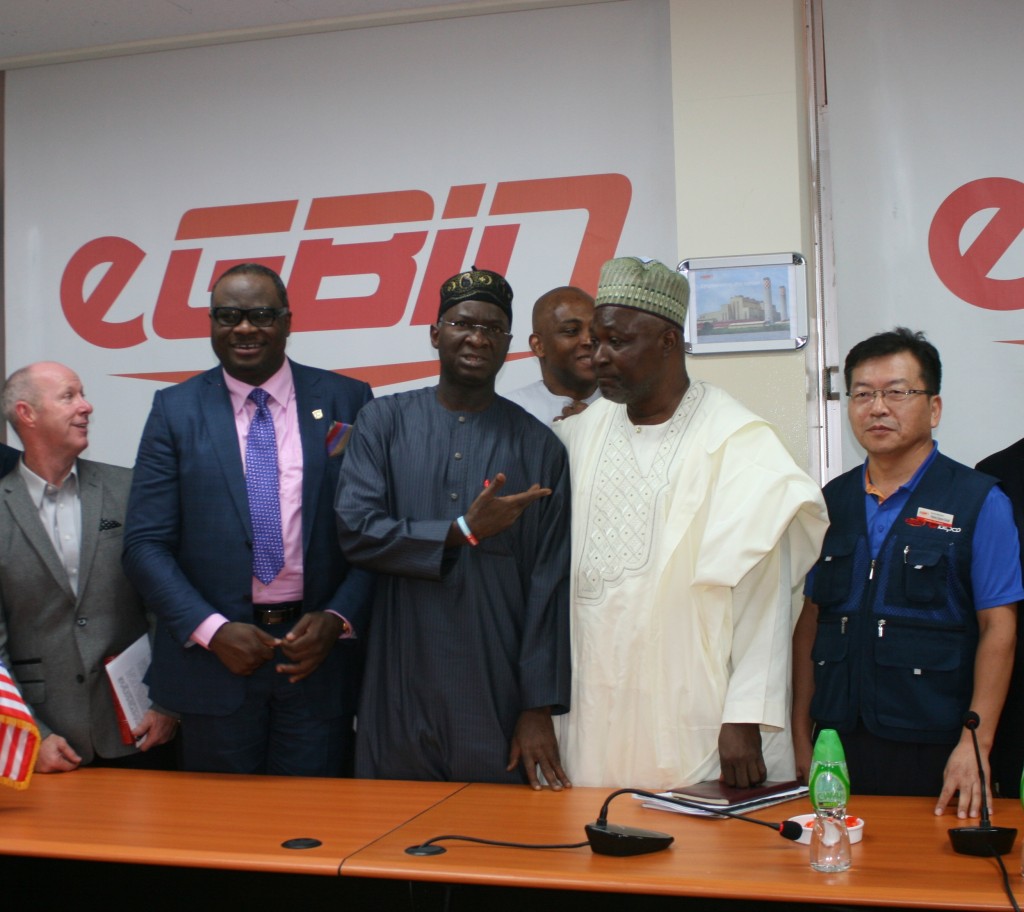 Adesina said Egbin had already commenced feasibility studies to double the capacity of the plant to 2670mw. "As we prepare to power the change that will drive Nigeria to its next phase of sustained growth, we also target an Egbin that would birth an industrial park. I will like to say that, the Sahara Group, KERL, Egbin Power Plc and other sister companies have elected to own the vision of electrifying Nigeria and we remain committed to this vision," he added.