Culled from This Day Newspaper
A new breed of young and smart engineers takes over the power sector in Nigeria to provide the nation with the much needed electricity. Adeola Akinremi writes
Nigeria is not in decline. The skills possessed by its young demographic speak to that truth. Nowadays, the buzz of technology is helping young people in Africa's most populous nation to challenge stereotypes and to change statusquo across a spectrum of industries in the country.
In the power sector, some brilliant Nigerians are rising to change the statusquo. To help push the envelope, Sahara Power, through its Sahara Power's Graduate Engineering Programme (GEP) is raising young and smart engineers who represent Nigeria's investment in a future driven by renewable, affordable and sustainable power supply.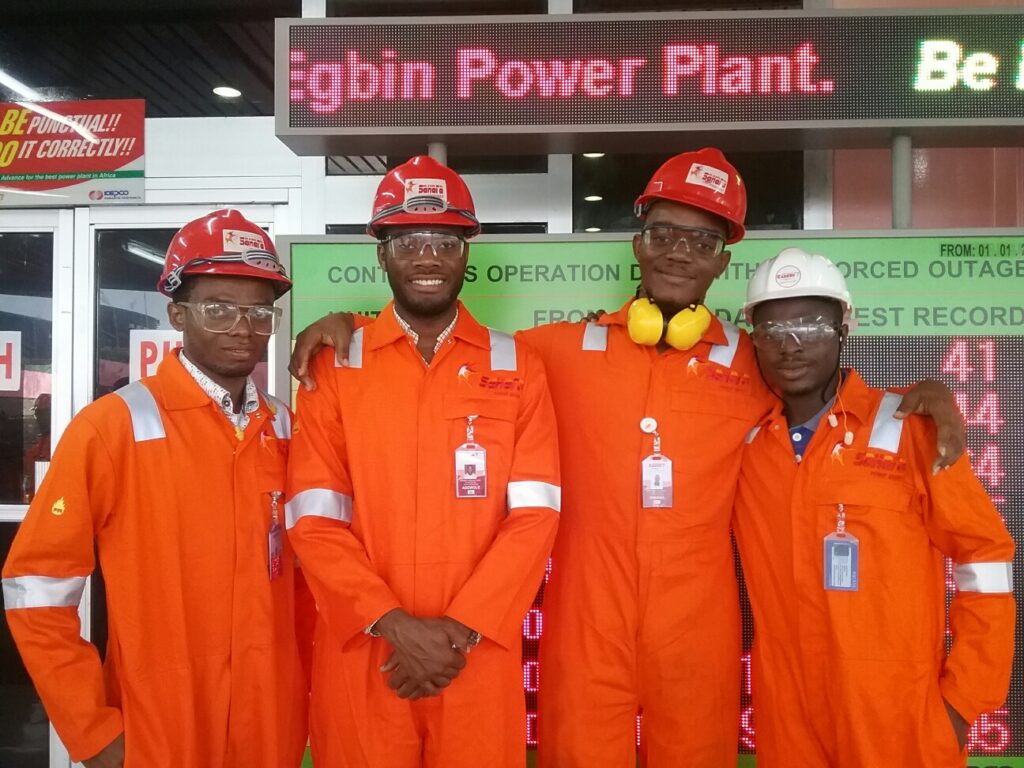 So on a recent week, when some of the new breed engineers filed out to take a bow at an event organised to celebrate their brilliancy, their eyes shone with pride. Their smiles lit up the room, indicative of how much energy they would bring to the nation, when they commence their roles as the latest addition of engineers to Nigeria's power sector.
To be sure, in the first quarter of 2014, Sahara Power kicked off the GEP working in collaboration with the National Power Training Institute (NAPTIN). So far, 100 young engineering graduates, some of whom were recruited from host communities where Sahara Power's affiliates operate, went through nine months of hands-on technical and behavioural training. This would help them successfully transition from school to the workplace and prepare them for the opportunities ahead.
Last month, the pioneer GEP participants concluded their training with high hopes and assembled at the Ikeja Electric Headquarters for posting to various teams within the Sahara Power Group. A leading player in the Power sector, Sahara Power comprises KEPCO Energy Resource Limited, New Electricity Distribution Company and NG Power-HPS Limited. These subsidiaries have stakes in Egbin Power Plc, Ikeja Electric and First Independent Power Limited (FIPL), respectively.
At the start of the programme, NAPTIN Director General, Mr. Reuben Okeke commended Sahara Power for spearheading a renewed drive for enhanced human capital development in the sector. "NAPTIN is delighted with the collaboration with Sahara Power and remain committed to ensuring that young engineers who go through the institute will emerge as future leaders of the sector in Nigeria and beyond," Okeke had noted whilst inducting the participants intoGEP.
Apart from the core engineering modules that were taught by NAPTIN, the graduate engineers also went through nine courses essential for preparing fresh graduates for the modern workplace. The courses covered Personal Effectiveness, Emotional Intelligence, Business Productivity Tools, Basic Customer Service, Effective Communication, Business Acumen, Effective Time Management and Transitioning to the Workplace. This was coordinated by Integral Assets Limited, a frontline Human Resource Consulting firm.
Mr. Lanre Onasanya, CEO, Integral Assets Limited says the behavioural skills courses prepared the young engineers for building productive stakeholder relationships and managing the new demands of work and life on their time and energy. These are essential skills for the new recruits to create value for themselves, Sahara Power and Nigeria.
"During the Personal Effectiveness course, each graduate engineer received an 18-page Customized Personality Profile which read like a personal dossier on their psychological preferences. It was a life changing experience because it helped them discover at a deeper level why they and others behave the way they do. It also helped them learn how to adapt their behaviors and personal style for maximum personal effectiveness and impact," says Onasanya.
In the Business and Financial Acumen course, the graduate engineers learned about the value chain of the Power Sector, the position of Sahara Power companies in the value chain, the challenges of doing business in that sector and the importance of taking actions that enhance business profitability and sustainability. "They were encouraged to see themselves as business professionals, not just engineering professionals. The programme will inject fresh minds, high energy and new thinking into the sector, and challenge the status quo that has been in place for such a long time. The business acumen that the graduate engineers have developed will impact the fortunes of the company and the entire power sector," explains Tayo Okusanya, COO, Integral Assets Limited.
Tayo believes the programme signposts a brighter future for the power sector in Nigeria, considering the commitment of Sahara Group to make the platform sustainable. According to Tayo, "100 graduate engineers participated in the GEP. The process of sourcing, testing, interviewing, onboarding and compensating 100 new hires is long, arduous and expensive, especially for a sector fraught with significant business challenges. This upfront investment of time and resources shows that Sahara Power Group is committed to making a positive difference in the Power Sector and to developing and grooming leadership talent in the sector regardless of the economic situation in the country. Sahara Power is well positioned to be at the forefront of positive transformation in the sector and it is a company that others should take a cue from."
Sahara Power's Managing Director/CEO, Mr.Kola Adesina, says the GEP is in line with the robust human capital development policy of the company which seeks to enhance capacity and seamless employee succession within the Group. "Taking on this initiative was a deliberate step towards ensuring sustainability in the aspect of grooming the right personnel to drive the next generation and also building robust capacity in the technical and theoretical aspect of electricity generation and distribution. This also forms one of our fundamental steps towards tackling unemployment in Nigeria. At Sahara Power, we are creating platforms for sustainable development and improvement in the Power sector. This is one initiative that we are delighted about and I am confident that it can only get better," Adesina says.
One of the young engineers, Ifeyinwa Nwaoyo, says she thinks the project will change the face of the power sector. "I intend to make the best use of all I learnt and look forward to emerging as a foremost expert in future," Ifeyinwa says with determination.
For Sokoyebom Waniko, the programme was quite challenging. "There was so much to learn. I feel so privileged to be starting my career with all the support anyone could ever dream off," she explains.
Ikeolapo Sonoiki, a graduate of Electrical/Electronics Engineering, says he gained a lot of knowledge by learning from more established engineers. "I am grateful to Sahara for this opportunity and I am confident I will become a reference point in terms of expertise in the power sector in Nigeria and outside our shores," she says.
According to Emenyonu Nnaemeka, "the Programme was a great learning experience that has changed my disposition towards life. I will hit the ground running."
"Sahara power has started a change process that will transform our nation. I am proud to be part of this epoch-making programme," says Olushola Oluyemi.
For Ayomide Fawole, "There is a lot of transformation to look forward to in the future. This training platform is an innovative vehicle that will ensure sustainable development in the nation's power sector."
The young engineers are raring to go. They cannot wait to lead the charge towards a future of uninterrupted power supply in Nigeria. That future has started today as Sahara Power vows not to rest on its oars until it achieves its goal which is, let there be light.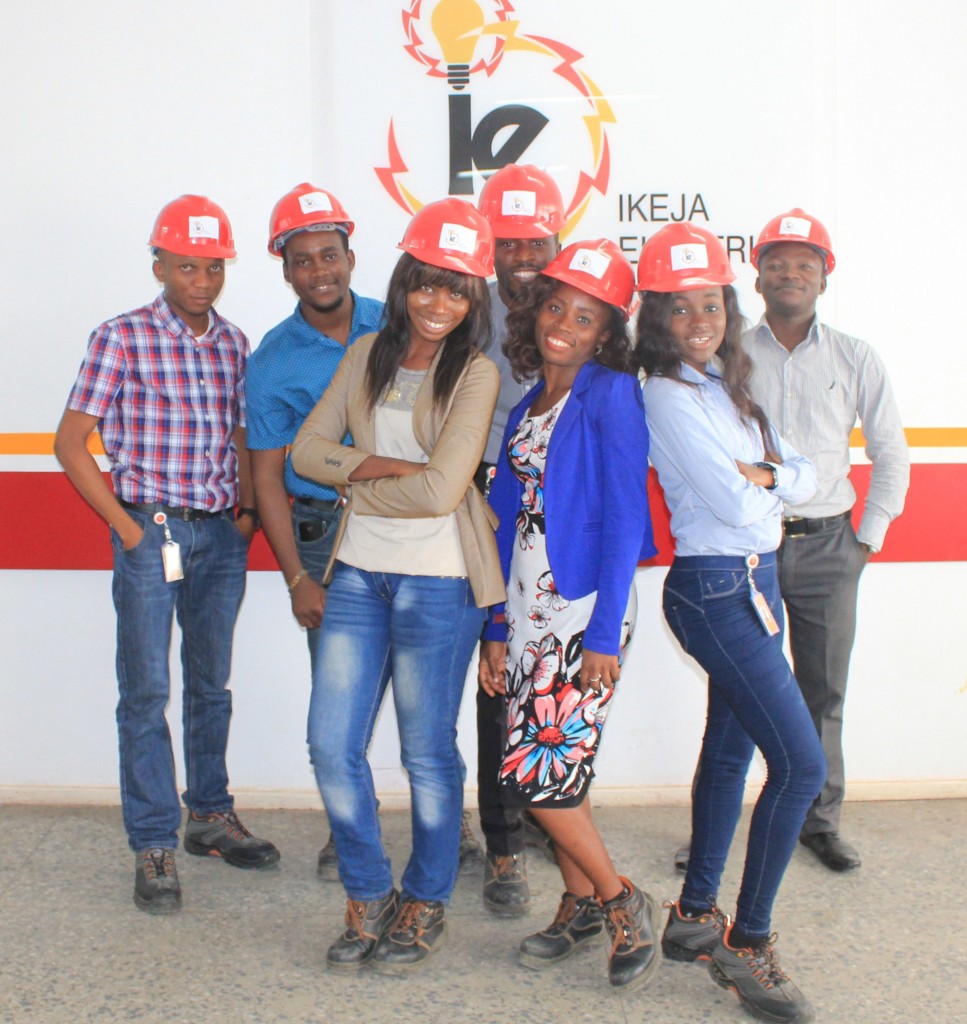 Source: This Day newspaper