In keeping with its resolve to entrench volunteerism as a critical aspect of its corporate social responsibility initiatives, staff of Sahara Group spent 1,500 man-hours in volunteer work to drive several health, educational and entrepreneurial projects organized by the Group in 2014.
Each year, across the globe, hundreds of millions of people volunteer their time and skills to help make the world a better place. This act of selfless service resonates with the core of the Sahara Brand and is carried out across the Group's various locations in Africa, Europe, Middle East and Asia through the Sahara Foundation.
Sahara Foundation operates a Personal & Corporate Social Responsibility (PCSR) model where the "P" represents the platform for implementing the Group's volunteer projects. The 1,500 man-hours recorded in 2014 are indicative of the wide acceptance of volunteering as a way of life and vehicle through which Sahara staff give back to the society.
Below is a summary of some 2014 Sahara Foundation projects that had staff participate as volunteers
 At Sahara we believe that Health is of inestimable value
Health Programmes:
Nutritional Support for People Living with HIV/AIDS in Lagos State.
Donation of Prosthetic Limbs to Child Amputees
Community Health Initiative (Nutritional Support for People Living with HIV/AIDS)
Donation of Motorized Boreholes (Kumasi, Ghana; Ewu Community, Lagos And Omagwa, Rivers State)
Net To Live Campaign
Construction of Six (6) Cubicle Toilet Facility, Manhean Technical School, Tema, Ghana
Eye Care Programme in Nigeria, Ghana & Cote d'Ivoire (Cataract Surgeries)
Ebola support for Liberian Government
Cancer awareness walk, Abuja & Lagos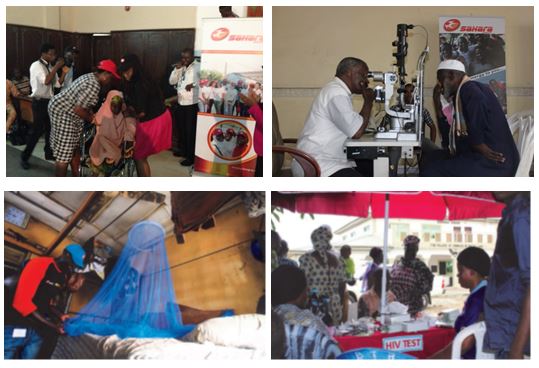 At Sahara we uphold education and entrepreneurship as tools for growth and sustainability
Education/Entrepreneurship Programmes:
ENACTUS- Sahara Light Up Nigeria Power Challenge 2014
Kitchen Refurbishment, Surulere
School Feeding Programme, Osun State
Read To Me School Project, Lagos & Onne
Career Counseling Programme, Singapore
Teach A Teacher Programme
Teach A Student Programme
Job Shadow Programme
Donation of Guidance and Counselling Centre, Lagos
Sahara Scholarship Project At Ibafon Primary School, Lagos
University Of Lagos 2014 Career Week
Upgrade Of Community Vocational Centre, Oshodi, Lagos State
Upgrade of LEA Primary School, Abuja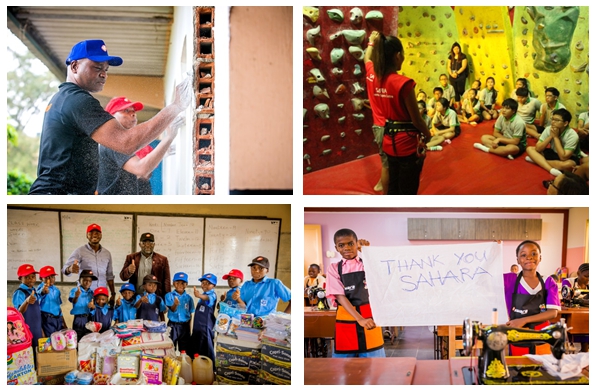 We believe a conducive and suitable environment is a breeding ground for creativity and innovation
Sustainable Community Development Projects:
Perimeter Fencing of Ijora Olopa Police Post
2014 International Day of Volunteers
The Inclusive Education Project (Programme for Persons Living with Disabilities)
Fund Raising Charity Car Wash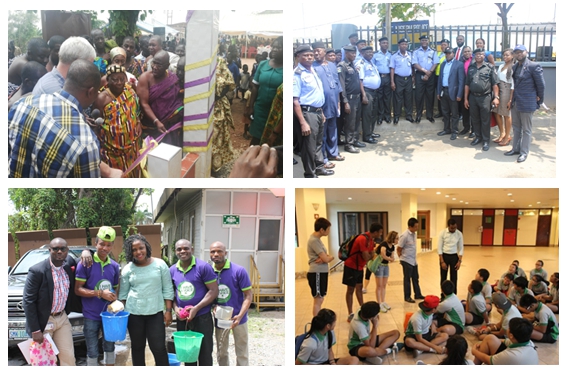 Please click link below for full details of Sahara Foundation's activities in 2014.