06/01/2017
It didn't require divination to know that Sahara Group's project: "Grooming Film Extrapreneurs with Kunle Afolayan," would produce the next generation of unique filmmakers in Nigeria. The film competition, which required participants to shoot 15-minute documentaries featuring Nigerian entrepreneurs at work, received over 150 entries, including documentaries from Uganda and Dubai. Following a stringent screening process, Joseph Duke's "Give Us This Day" was adjudged the best. If Sahara Group, a leading African energy conglomerate was looking to put the spotlight on the resilience, creativity and excellence of the everyday Nigerian entrepreneur, then it is certainly a big MISSION ACCOMPLISHED. In this interview, Duke speaks on his experience and expresses a firm desire to use his reward of mentorship with the ace film producer, Kunle Afolayan as a springboard to success in the sector. Excerpts: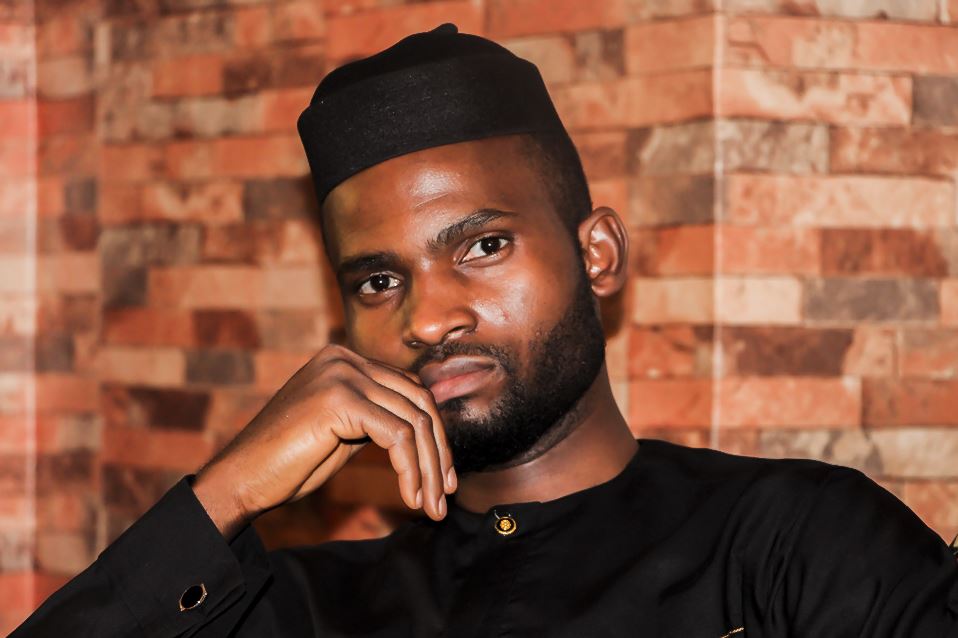 Source: The Eagle Online
Can you tell us about yourself?
My name Joseph Etekamba Duke. I'm from Akpabuyo in Cross River State. I have six siblings and I'm the youngest in the family. My close friends fondly address me as "The Electsduke of Media" and I try to keep myself inspired by making friends with media inclined people or God fearing Christians or both. I also watch a lot of films and documentaries. I have no favorite sport, food or game. I just flow with whatever makes me happy, but my favorite colour is Burnt Orange and I enjoy listening to soft rock music. Up until I met my wife six years ago, I used to have Michelle Rodriguez as my Secrete Crush and Pierce Brosnan (Bond 007) Character as my career model. That was because I started off as an actor, but since I attended the National Film Institute, Jos in 2008, I found my place behind the camera, calling the shot.
What is the title of your winning entry?
The Title of my entry is: "Give us this day." Someone might be wondering what is in the name "Give us this day…". It's a prayer on the lips of thousands of entrepreneurs, including myself. We want to express all that has been deposited in us for the advancement of our economy and the benefit of humanity, thus we pray.
What inspired you to shoot it?
First and foremost the information from Sahara about the competition and the opportunity to work with Director Kunle Afolayan inspired me to shoot this documentary. I was also intrigued by the prospect of connecting with other young film makers as Sahara promised to make participants become part of Sahara's Extrapreneurship hub that can help filmmakers hone their skills through shared expertise. The content or the subject matter of the documentary was largely inspired by the altruistic efforts of passionate entrepreneurs like Mrs. Lola Aneke, who always gives her best to helping children with Autism and other special needs, and Ivan Ogonna, an innovative engineer that picks up one of the oddest job in this part of the world: Pet Care Service.
Can you take us through the process of putting it together and how easy or not it was to put it together?
The information about Sahara's Grooming Film Extrapreneurs with Kunle Afolayan project got to me late, as such my natural response was to ignore it considering the time frame, but then my wife encouraged me to go for it. Not only did she verbally support me, she was physically present all through the production, making calls, booking appointments, while I focused on the technical aspect of the production. One of the challenges we faced was that one of the characters in the documentary was very busy and he had to travel out of the country that weekend, thus we had to shoot for longer hours than we scheduled. On the technical side, shooting in a school environment without capturing the faces of the kids was also quite demanding.
Did you expect you will win?
Yes I expected to win the competition. I mean, that was the reason for picking up the camera in the first place. Although there were strong competitors, but like I stated on my Facebook page, my victory is explainable. It's called God's favour and diligence.
How excited are you to be the winner?
I am very excited to have emerged the winner of the competition. Like I mentioned on the day of the award, I look forward to working with Director Kunle Afolayan as a close mentor.
What went through your mind when you heard your name as the winner?
To be honest, I can't recall what I was thinking about when I was announced the winner, but I knew exactly how I felt. Gratitude is the word. I felt grateful, privileged and help by God. Sahara Group has truly set me on a pedestal to greatness and this I am very grateful for.
Do you intend to fully take up a career in filmmaking?
I'm I taking Filmmaking as a full time career? My answer is Yes! Yes! And yes! I might diversify into broadcasting and other forms of media later in the future, but for now it's filmmaking all the way.
What are your expectations from your six months mentorship with Kunle Afolayan?
I expect to learn as much as my mentor is willing to share with me in the areas of film art, film business and international relations, although my earnest goal is to add as much value as I can to the brands – Kunle Afolayan and Sahara Foundation – while building mine alongside. Because I know that inasmuch as I have been identified with these brands. Their success is my success.
Are you looking forward to it?
Yes I am looking forward to having a great time with my mentor and his team members.
What do you have to say to Sahara Group for this opportunity you have been given?
Thank you is not enough words to express how I feel for this opportunity Sahara Group is giving me. Nonetheless, I would like to say emphatically to Sahara Group that you will never regret this and I genuinely appreciate this push you are giving me. I will make the best of it. Thank you so much.
What do you intend to do after the six months mentorship with Kunle Afolayan?
This is a very tricky question for me because what I will do after the six months will be whatever my mentor, Kunle Afolayan, advices me to start. Nonetheless, with his approval I have some interesting movie scripts that could pass for a feature film and I also hope to officially launch my Film Fans Social Club, an enterprise where movies becomes reality.