DAVOS, JANUARY 19, 2017
Executive Director and Co-founder of Sahara Group, Tonye Cole has said the current harsh economic climate in Africa is inspiring diversification in the business space that would ultimately unveil a silver lining across the continent.
Speaking at the 2017 World Economic Forum in Davos, Cole said the New Year will bring about stabilization as various nations continue to pursue Public Private Collaboration and empower small business enterprises.
Cole led other discussants on the topics: "Africa Regional Business Council" and "Promoting Open Societies for Sustainable Development" at the World Economic Forum in Davos.
According to him, the dip in oil price has elicited a response that is "driving a new level of diversification and opening new opportunities for growth which will become apparent in the months and years ahead." "All we need to ensure is not to make this a knee jerk reaction to the oil price fluctuation. Diversification should be driven by well thought out sustainable strategies," he adds.
Cole said Nigeria is at the cusp of a major transformation given the renewed drive for developing non-oil income streams.
He said the nation's power sector stakeholders are currently considering all avenues to combat the current gaps being experienced in the industry.
"The power industry will need to adopt a holistic approach to solve the current challenges. From gas production to the distribution of electricity, we will need to ensure that prices across the value chain works for all parties while ensuring that defaulting customers pay debt as well as create a paying culture for electricity consumed."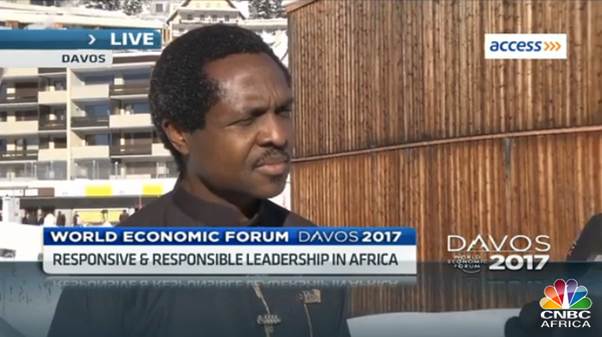 On Sahara's focus for 2017, Cole said the company would continue to explore opportunities across the energy value chain in Africa. This, he explained will consolidate Sahara's position as a leading energy conglomerate in Africa.
Sahara currently has operations in seven African nations with ongoing plans to increase its footprints as the year unfolds.
He urged investors across the world to turn to Africa where entrepreneurs are leading the charge for economic prosperity.
"Africa is a fertile land for foreign investment and investors can and will make the most of this opportunity by partnering with African entrepreneurs. Foreign investors can leap frog into the continent by leveraging on the wealth of experience and understanding that the African entrepreneurs have."